Rick Forristall spent several years volunteering in his grandchildren's elementary and preschool classrooms. During those times, Rick observed how teachers were constantly needing the basic necessities for their classrooms: tissues, dry-erase markers, paper, pencils, vis-a-vis markers–and the list goes on.
Rick also has volunteered his time in several school fundraisers and has purchased many, many items from his own children and his grandchildren through their school fundraisers.
With this in mind, Rick has developed a unique school fundraising program he calls "Edvocator." This is a free online fundraiser that strives to help schools and school organizations raise needed money. Edvocator is unique.
Sign up your school — there's no obligation.
Here's what makes Edvocator unique:
1. There is no cost to the school.
2. The supporters don't buy anything they weren't already planning to buy.
3. The supporters don't have to track anything (purchases, receipts, etc…)
4. There are no forms to manage.
5. There are no volunteers needed.
6. There are no committees to form and manage.
7. There is no money to collect from supporters.
8. There is nothing for the school to sell.
9. This is an ongoing fundraiser to supplement existing fundraising efforts.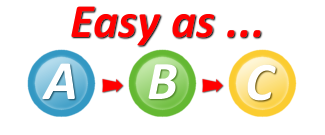 Edvocator is a simple as A-B-C: three simple steps to raise money:
A. Click on a free school fundraising website.
B. Click on a store where one normally buys.
C. Purchases provide money to the school.
Sign up your school — there's no obligation.
Save
Save
Save
Save