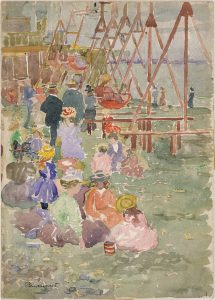 The Metropolitan Museum of Art (MET) announced that it is now offering free downloads of much of its digitized art. This means schools that are looking to use this art in their teaching program can download and use it without cost. The MET has more information on their blog article titled "Introducing Open Access at The Met".
You can do a search to see their art yourself or you can view this page to see the results of a search for their Open Access artwork.
This is very exciting for schools that are interesting in exposing their students to the works of art from this prestigious New York museum — without the cost of traveling there.