The idea pushed its way to the front of my mind last week.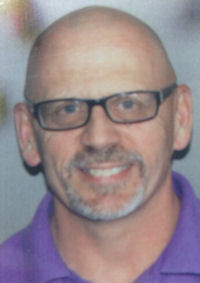 You see I was brainstorming ways to get people in my target market – elementary school PTOs and high school booster clubs – to sign up for Edvocator. I thought it would be effective to merely document my efforts to take Edvocator from a very cool concept for easy school fundraising to a robust business that could eventually provide me with retirement income. I wondered – skeptically – who the heck would want to read about my story? And, I worried that someone would steal the concept and be better at bringing it to a higher level of success than I could. Then something – something quite serendipitous – happened.
While perusing my Facebook stream I came across a man who I'd not heard of before today (when you read to whom I'm referring you won't believe me). I saw an interview with Gary Vaynerchuk. His no-nonsense and foul-mouthed candor caught my attention. So I found his YouTube channel and watched the first video I came across. At approximately 13 and ½ minutes into the video he validated my idea of chronicling my journey to bring Edvocator to be a successful business venture. See the video below.
So here I am, Rick Forristall the creator of Edvocator: Easy school fundraising … without asking for a single penny! This is my journey.
I gave myself to the end of 2017 to either prove the concept behind Edvocator — or — finally bury it. So how did I get here?
It was probably early 2007, while working as a web development subcontractor for a Colorado Springs firm, that I was introduced to affiliate marketing. I did some programming for a client who was using this tool that is available to anyone who publishes anything on a website. The concept is quite straightforward. One joins affiliate programs that have partnerships with online retailers. These retailers are willing to pay publishers who have links to the retailer's products a small percentage of any sales that are generated from that web publisher's site. Yes it is that simple. The challenge for publishers is to have useful content people want to read, have relative affiliate links that those readers will want to click–AND have the programming skills (or pay for them) to create the code to run such a website. I realized this was an incredible opportunity — and I had the unique combination of education and skills that set me up to exploit this program.
I have a bachelor's degree in business studies and an MBA in information systems and I'm a pretty good web developer. That combination gives me the business acumen and the technical capability to become just such a web publisher – and automate many of the processes involved in affiliate marketing. But…but, Edvocator didn't bubble out of my synapses for a few years. Here's how that idea blossomed.
When my wife and I retired from the U.S. Air Force in 2006 (a blog entry for later) we moved to Colorado Springs and later moved to the Phoenix Arizona area to be near our then 2 grandkids. It was during this time that I began to work for myself as a subcontractor providing business and web development services to a variety of clients. I was fortunate to work out of my house which gave me ample flexibility. This flexibility allowed me to do the one thing that would allow the seed of Edvocator to sprout in my mind.
During those years I had the privilege of volunteering in my grandkids preschool through third grade classrooms. There was always one theme that played over and over again – teachers were always needing parents to help supply their classrooms with the bare essentials: paper, dry-erase boards, dry-erase markers, tissues, and…well you get the picture. One day I had an epiphany—why can't I use the affiliate marketing concept to help these teachers raise money? This business model – giving money back to people that click on a publisher's site affiliate links – is not new. I new about Ebates.com and frankly was intimidated by their apparent success. But their model was remarkably different—catering to individuals by giving them back money for clicking on the Ebates.com site. My idea was a sort of crowd-fundraising. Get many people to click on the school's website that contains links to the affiliates and give the school a percentage back of all the sales they generate. Edvocator was born.
I pushed very hard around 2011 to develop the website and the many lines of code to create the online Edvocator concept. I was impressed with how automated the process was – I truly thought it would be a useful tool for PTO's to incorporate into their fundraising repertoire. What I lacked was the full confidence in the concept which resulted in my inability to generate interest. I sulked, and frankly gave up (but not completely—there was always a nagging sensation that Edvocator was a good idea).
So here I am in March of 2017 giving myself until the end of the year to get at least 10 schools or booster clubs to join. I'm very excited, but am still suffering from finding an effective way to reach my target market and get them to sign up. I do a poor job of cold-calling, but I constantly hear the voice in my head reminding me that it is a good concept and will help the teachers and kids with their fundraising. I am about 75% done with a redesign of the Edvocator site – using a mobile-first design concept. I'll post a special blog article when I release that.
So thanks for taking the time to read my story and book mark this blog—come back often. You can like my Edvocator page on Facebook.
And if you're a PTO president or a booster club president looking for an easy way to raise some funds – please feel free to sign up for Edvocator today.
Please feel free to comment with constructive criticism.
Until next time…
Rick Forristall – Creator of Edvocator
Save
Save
Save
Save
Save
Save
Save
Save
Save
Save
Save
Save
Save